Packaging Inspection Equipment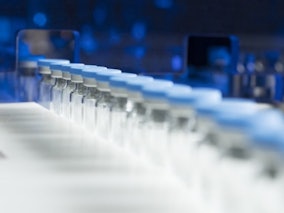 Antares Vision offers a wide range of innovative visual inspection systems to detect defects on high speed, automatic lines for pharmaceuticals, medical device, cosmetics, beverage and food packaging lines. Systems detect package, product and label integrity, as well as label print consistency, label position consistency, and seal application. Systems provide the complete visual inspection of production line sample checks, cosmetic imperfections, print quality and product consistency to ensure the reliability of production processes for complete consumer safety.
See the Packaging Inspection Equipment page on this company's website.
Types of Packaging Inspection Equipment
Fill Level Inspection
Package Integrity Testing
Vision Inspection Systems
Features:
Automatic

Manual

Semi-automatic