Process Inspection Equipment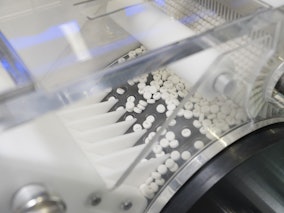 Antares Vision offers a wide range of innovative visual inspection systems to detect defects on high speed, automatic pharmaceutical processing lines. Process inspection equipment includes the Antares Vision Tablets and Capsules Inspector, an automatic standalone machine designed to inspect pharmaceutical products at a high throughput with resolution up to 50 μm. Inspects for size discrepancies, shape defects, dots, dirt, cracks, color differences, embossing, coating imperfections, chipped products and much more.
See the Process Inspection Equipment page on this company's website.
Types of Process Inspection Equipment