Packaging Inspection Equipment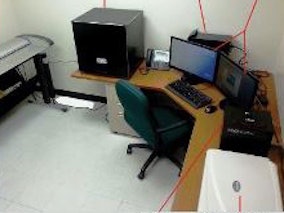 AutoProof Pro™ is Complete Inspections Systems' software application designed to improve the accuracy and reliability of the print inspection process. Working with high-resolu]tion cameras and scanners, software acquires and converts printed copy from cartons, inserts and most any printed materials to digital format. Software compares all the copy, text and images, against a master file. Any differences, such as added, deleted, or modified copy are displayed to the operator for review and reporting. The solution is 21 CFR Part 11 compliant; includes reporting, audit trails, digital signatures, user controls and application security. AutoProof Pro™.
See the Packaging Inspection Equipment page on this company's website.
Types of Packaging Inspection Equipment
Vision Inspection Systems
Features:
Automatic

Entry-level/budget models available

Manual

Offline

Online

Semi-automatic
Package Types:
Ampoule or Vial

Bag

Bag-in-box for Liquids

Blister for Tablets

Blister Pack (Retail)

Brick Pack (Laminate)

Can or Canister

Carton (Folding)

Carton (Gabletop)

Cartridge

Chub Pack

Clamshell

Cup, Bowl or Tub

Flow Wrap

Overwrap

Portion Pack Cup

Pouch

Sachet

Sleeve

Stand-up Pouch

Stick Pack

Thermoformed Semi-rigid Pack

Thermoformed Vacuum Pack

Tray

Tube (Flexible)

Vacuum Skin Pack