Product & Package Handling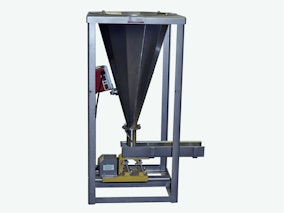 Through its Champion Drive product line, Homer City Automation offers custom and bulk handling systems, including supply hoppers, gravity tracks, horizontal tracks, base plates and support stands, controllers and other accessories, to take product from bulk and present parts as needed for assembly, packaging and/or other processes. Featured bulk handling systems include Homer City Automation's Conical Bulk Hopper Feeder, which uses a proper mass flow principle design. This conical hopper will promote first-in, first-out of bulk materials.
See the Product & Package Handling page on this company's website.
Types of Product & Package Handling
Custom Engineered Product & Package Handling
Dumpers & Bulk Unloading