Facility Design & Engineering Services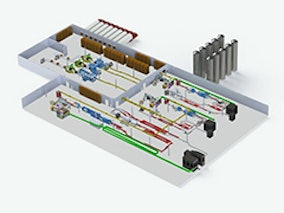 As systems integrators, IPM designs and builds packaging automation solutions that meet the needs of customer's processes and procedures in the dairy, food, and beverage industries. IPM's team of experienced engineers will align with the business's space constraints and company's operational needs. IPM's packaging professionals oversee all facets of the packaging line, from design, integration, ordering, scheduling, manufacturing, installation, commissioning and training.
See the Facility Design & Engineering Services page on this company's website.
Types of Facility Design & Engineering Services