Process Inspection Equipment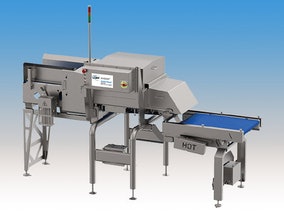 JBT offers processing inspection equipment including the XVision CCPX-Clean 2208 ground meat X-ray inspection system, designed for simplified contaminant detection of bulk flow ground meat and poultry directly off the grind head. JBT XVision systems are designed to be easy to maintain and operate and the plug-and-play source, processor and control modules reduce cost of ownership and provide users with more uptime.
See the Process Inspection Equipment page on this company's website.
Types of Process Inspection Equipment