Food & Dry Ingredient Handling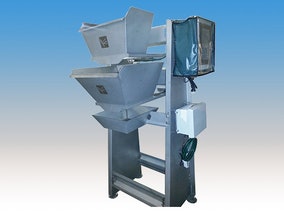 JBT offers C.A.T. brand weighing systems for processing applications, ranging from bench scales and pick-up scales to indexing scales. In addition, JBT supplies processing conveyors and milling equipment for ingredient handling. Featured products include C.A.T. indexing scale, which handles 250 lb. load cells and features a stainless steel weigh hopper with stainless steel buffer hopper. C.A.T.'s bi-directional frame scale weighs and accumulates product and dumps to one side until target weight is reached and then dumps to opposite side to target weight while operator is moving full combo.
See the Food & Dry Ingredient Handling page on this company's website.
Types of Food & Dry Ingredient Handling
Bulk Handling & Weighing Equipment
Processing Conveyors/Conveyance