Food & Dry Ingredient Handling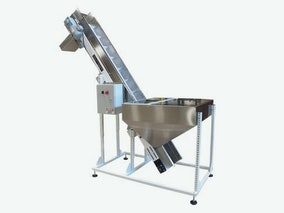 MAC Automation Concepts manufactures aluminum, stainless steel and powder-coated steel conveyors for food processing applications. Product line includes belt conveyors, roller conveyors, hopper conveyors, curved conveyors in low-profile, incline, horizontal incline, Z-style, and other styles. Hopper conveyors receive processed items and convey them into a tote, grinder or feeder bowl.
See the Food & Dry Ingredient Handling page on this company's website.
Types of Food & Dry Ingredient Handling
Processing Conveyors/Conveyance