Controls, Software & Components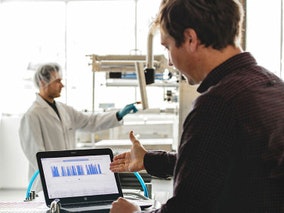 Multivac's Smart Services and Pack Pilot digital solutions are designed for monitoring, controlling and optimizing production and can be networked across all locations to facilitate comparison. Smart Services are for new equipment as well as retrofitting to existing machines, so no large start-up investment is required. Package includes Smart Production Dashboard, providing production figurtes at a glance at any time and from anywhere, the SMART OEE Analyzer for data-driven efficiency analysis and the Smart Log Analyzer that can inform what the most frequently occurring faults and causes of downtime are. Other tools and dashboards include the MULTIVAC Pack Pilot, which facilitates parameterizing fully optimized recipes with just a few clicks.
See the Controls, Software & Components page on this company's website.
Types of Controls, Software & Components
Production/Operations Software