Food & Beverage Processing Equipment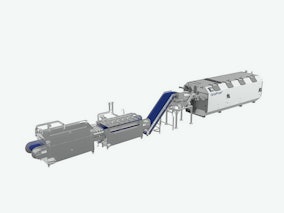 OctoFrost cooling machines and equipment are used for processing a wide range of IQF products (fruits, vegetables, berries, seafood, meat, poultry, pasta, dairy, and grains) and are designed with customers' needs in mind. Machines include IQF freezers, blanchers, shrimp cookers, chillers and impingement freezers as well as full IQF processing lines are designed for a natural appearance of the products, optimal food safety, high yield and energy efficiency.
See the Food & Beverage Processing Equipment page on this company's website.
Types of Food & Beverage Processing Equipment
Chillers, Freezers & Cooling Equipment