Case Packing Equipment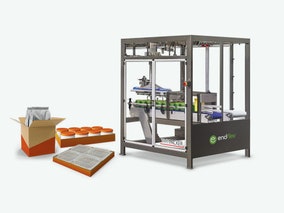 Paxiom Group offers a variety of case packing machines for your production line that are tailored to fit specific product requirements, available space and budget. Systems include a multi-axis, modular robotic pick-and-place case packing cell that can fit into any existing production line or can be integrated as part of a complete packaging solution to include automatic case erecting, tray forming, sealing and robotic palletizing. Paxiom Group's gravity drop packing solutions are designed to case pack a wide variety of products packaged in pouches, bags, cartons, boxes, jugs and containers. Paxiom also offers side and bottom load case packers as well as semi automatic case packers combining case erecting, hand packing and tape sealing into a compact and efficient work cell. In addition, Paxiom also designs an automated end-of-line system to integrate with its upstream machines on existing lines.
See the Case Packing Equipment page on this company's website.
Types of Case Packing Equipment
Case or Tray Erect/Load/Seal (Integrated)
Case or Tray Erectors & Formers
Case or Tray Loaders
Case Sealers
Features:
Automatic

Bottom load

Robotic

Robotic loading

Semi-automatic

Vertical/Top/drop load
Package Types:
Bottle or Jar

Can or Canister

Clamshell

Cup, Bowl or Tub

Portion Pack Cup

Pouch

Thermoformed Vacuum Pack

Tray

Vacuum Skin Pack