Ingredient & Product Handling Equipment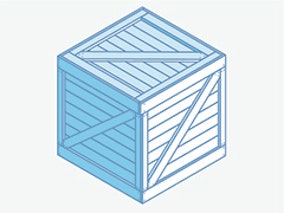 PFI's sanitary food grade conveying and handling equipment is used in frozen food, candy, bakery, dairy, nut, pet food and many other processing applications. PFI supplies belt conveyors, bucket and incline conveyors, horizontal motion conveyors, vibratory conveyor and feeders, forklift and floor load dumpers, hopper feeders, mixing and blending ingredient handling systems and more. Highlighted ingredient handling systems include the Mix-Blend System for cereal, snacks, and nuts to frozen fruits and vegetables, which mixes bulk food products, controlling the flow of each to keep the blend recipe consistent. PFI's vibratory conveyor/feeders for ingredients and food include three mechanical and electromagnetic models. Other machines include the Eleveyor incline conveyor, bucket conveyors for high-volume runs at tall heights, and the Purlift positive drive vertical lift conveyor for dough and other products.
See the Ingredient & Product Handling Equipment page on this company's website.
Types of Ingredient & Product Handling Equipment
Dry Product Feeders
Processing Conveyors/Conveyance
Features:
Dry process

Hygienic (low-moisture)

Washdown (wet)

Wet process