Pre-made Bag Loading & Sealing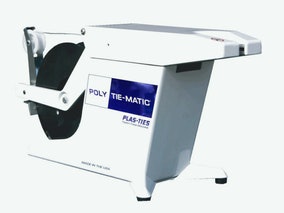 Plas-Ties specializes in high-performance twist tie machines for bag closing applications in the baked goods and food products industries. Product line of semi-automatic twist tie machines includes models that are capable of securely closing up to 60 bags/min. using inexpensive reusable twist ties. Plas-Ties offers tying machines with bundling diameters from 3/8" to 8" to accommodate a range of bag/package sizes. Featured twist tie machines include the Poly Tie-Matic HD38 machine that provides an air-tight seal with a metal-free twist tie.
See the Pre-made Bag Loading & Sealing page on this company's website.
Types of Pre-made Bag Loading & Sealing
Package Types:
Bag