Product & Package Handling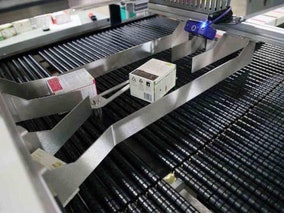 In addition to its conveying and accumulation systems, Shuttleworth offers product handling equipment such as: laning and diverting systems; merging and combining equipment; metering, indexing and positioning systems; stacking equipment; and more. Customized automatic solutions for sorting, rotating, diverting, or rejecting are also available. Diverters and laners guide laned products from one to up to 31 lanes while the pattern forming solution sorts products from one to multiple lanes.
See the Product & Package Handling page on this company's website.
Types of Product & Package Handling
Diverters & Rejects
Lane Dividers, Merge & Transfers
Stacking Machines
Package Types:
Carton (Folding)