Pre-made Bag Loading & Sealing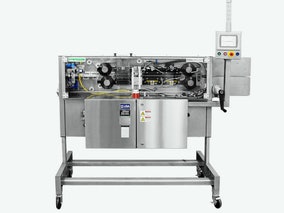 Syntegon's range of bag closers are designed for applications ranging from medical and food to non-food items. Each bag closer comes with sealing technology that ensures bags are properly sealed, especially for medical applications where hermetic sealing is required. For horizontal bag sealers, the human-machine interface (HMI) is mounted to be at the ideal height for the operator and the HMI pivots to allow access on the conveyor side of the system. Bag closers come in all stainless steel for a hygienic design.
See the Pre-made Bag Loading & Sealing page on this company's website.
Types of Pre-made Bag Loading & Sealing
Bag Closing Equipment
Bag Loading, Filling & Sealing
Bag/Pouch Sealing Equipment
Features:
Continuous motion

Hygienic (low-moisture)

Intermittent motion

Manual

Semi-automatic

Washdown (wet)