Case Packing Equipment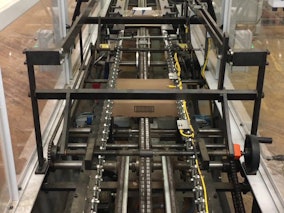 The Systems Technology SpeedPack™ is a custom built automated parcel packaging system designed for high throughput and speeds, guaranteed accuracy, and the ability to handle multiple package sizes and styles. SpeedPack™ features packaging rates up to 60 cartons/cases per minute in continuity operations while achieving up to 50 cartons/cases per minute in a single stream pick and pack operation.
See the Case Packing Equipment page on this company's website.
Types of Case Packing Equipment
Case or Tray Erect/Load/Seal (Integrated)
Package Types:
Carton (Folding)

Lined Case