Food & Beverage Processing Equipment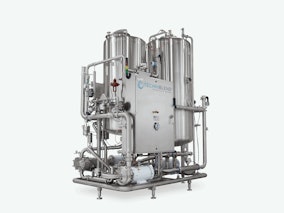 TechniBlend manufactures a wide range of liquid processing systems and equipment including blending and batching equipment, spray deaeration, membrane deaeration, CIP systems, and more. Featured systems include the TB-200 series liquid blender, designed to blend a wide ratio of water and syrup into finished beverage by measuring Brix or Blend Ratio in real-time. TechniBlend also offers inline carbonation systems for the entire beverage industry as well as flash pasteurizers for the safe and successful production of juices, teas, kombucha, and more.
See the Food & Beverage Processing Equipment page on this company's website.
Types of Food & Beverage Processing Equipment
Evaporators & Distillation Equipment
Heat Exchangers
Liquid Processing Components
Tanks, Vessels & Kettles