Controls, Software & Components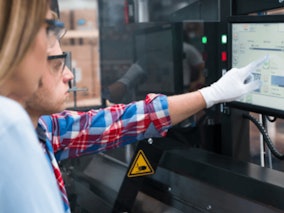 Tekscape helps manufacturers leverage the latest technology to unlock new levels of innovation, productivity and growth. With managed services, downtime can be avoided and cloud technology implemented for monitoring, security patches and redundancies. Smart Factory / Industry 4.0 solutions combine production operations with operational data from ERP and other enterprise systems. Tekscape's Smart Factory Solutions provide digital technology such as IIoT, cloud computing and analytics, AI/ML for better decision-making and 24/7 technical support for a new level of efficiency. Tekscape's managed cybersecurity capability helps secure company data, minimize future costs, and respond fast, protecting network, applications, and devices all in one place. Tekscape also provides a wireless solution to deploy next-generation Wi-Fi infrastructure that offers device flexibility, extended reach and scalability. Simple login credentials enable WLAN computing, while users can centralize, connect and manage their network virtually. Wireless devices have become essential in today's work environments.
See the Controls, Software & Components page on this company's website.
Types of Controls, Software & Components
Production/Operations Software