Facility Design & Engineering Services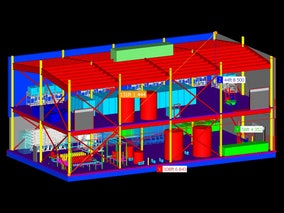 Zachry Engineering Corporation is a client-driven, full service engineering, procurement, and construction management (EPCM)/engineering, procurement and construction (EPC) organization. Zachry Engineering provides fast-track engineering, design, procurement, construction, and project management services for the food, beverage and consumer products packaging industries, throughout North America and beyond. Food packaging projects include specialties in prepared foods, dry goods, confections, canned soups, bakery/snacks and pet foods. In consumer products, Zachry Engineering's packaging experience encompasses household products, personal care products, and chemicals. Services include engineering plant expansion, site survey and selection, equipment modernization, refrigeration and HVAC design and water treatment systems.
See the Facility Design & Engineering Services page on this company's website.
Types of Facility Design & Engineering Services
Engineering Services
Facility Design & Construction
Process Validation
System Integrators