Controls, Software & Components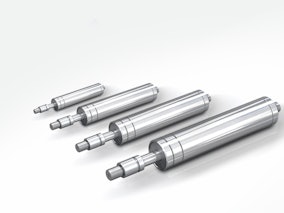 ACE Controls specializes in automation control, motion control, vibration control and safety products that are utilized in a wide range of applications in packaging and processing. Motion control solutions include industrial gas springs, hydraulic dampers, feed controls and rotary dampers. Automation control products such as miniature shock absorbers, profile dampers and damping pads manage motion sequences through devices such as cylinder position switches, air flow controllers and pressure sensors. Meanwhile vibration control products like vibration isolating pads and low frequency pneumatic leveling mounts reduce vibrations.
See the Controls, Software & Components page on this company's website.
Types of Controls, Software & Components
Controllers & I/O
Drives & Motion Controls
Pneumatics, Vacuum & Hydraulics
Safety Components