Food & Beverage Processing Equipment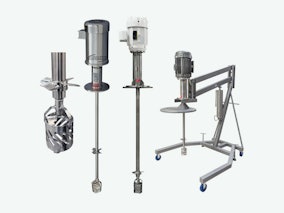 Admix supplies the processing industry with in-tank batch mixing systems to mix, disperse and emulsify. Featured in the Admix product line is the Rotosolver in-tank designed to wet and disperse powder fast and effectively. The RotoMAXX II is a low-shear, high-torque, right angle agitator with all stainless steel construction, low speeds, and large capacity features. Admix also makes powder induction systems, blenders, wet mills, mayonnaise processing equipment and many other mixing and blending systems.
See the Food & Beverage Processing Equipment page on this company's website.
Types of Food & Beverage Processing Equipment
Mixing & Blending Equipment