Product & Package Handling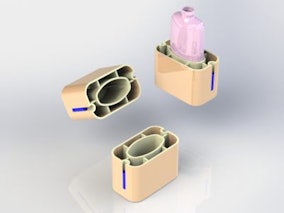 Advantage Puck specializes in injected molded pucks used to stabilize irregularly or unstable shaped packages throughout conveying and handling processes such as labeling, capping, filling, assembling, and date-coding. Custom specialty pucks offered by Advantage Puck include soft-centered pucks, labeling pucks, dual-product pucks, aerosol pucks, shrink-sleeve pucks, tube-filling pucks and specialty pucks for RFID products. QUIETPUCK® features energy-absorbing material and bumpers that helps reduce factory floor decibel levels up to 10 times the dBA level caused when standard pucks collide at the end of filling lines. Advantage Puck designed QUIETPUCK by coupling with Advantage Puck's established and reliable standard puck design.
See the Product & Package Handling page on this company's website.
Types of Product & Package Handling