Package & Material Testing Equipment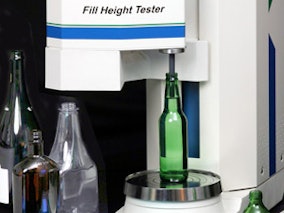 Agr offers a variety of quality and process control equipment designed to meet the needs of bottle and container manufacturers, fillers and beverage companies. Agr's line of products to test glass, plastic and aluminum bottles and other containers includes handheld thickness probes, bottle fill height testers, dimensional sampling gauges, topload bottle testers, impact testers, height gauges, line simulators, digital balances and many other online, lab, and manual gauges and instruments.
See the Package & Material Testing Equipment page on this company's website.
Types of Package & Material Testing Equipment
Analyzers
Packaging Material Testing
Features:
Automatic

Manual

Offline

Online

Semi-automatic
Package Types:
Ampoule or Vial

Bottle or Jar

Can or Canister