Food Processing Equipment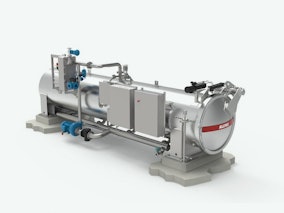 Allpax offers a variety of solutions and services for all food processing machinery and sterilization needs. Food processing systems include production retorts, fresh product cookers, substrate sterilizers, R&D retorts, retort room authorization products, retort accessories and automated batch retort systems, as well as software and hardware for tracking.
See the Food Processing Equipment page on this company's website.
Types of Food Processing Equipment
Raw Material Preparation Equipment
Retort & Sterilization