Packaging Inspection Equipment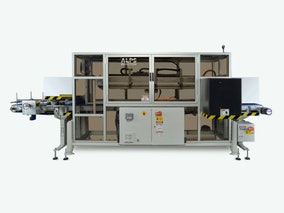 Inline leak testing equipment for automated bottling and packaging applications can be used in applications such as testing plastic bottles as they move through the production line and automatically rejecting those with defects. By performing empty container leak testing, you can identify issues before bottles make it further down the production line, minimizing the potential of recalls associated with bottle quality. Company offers rotary leak testers and single station and multi-station linear leak detectors for on-line and off-line testing applications. For customers that don't need a full leak detection system, ALPS offers leak testing units that integrate within other equipment including bottle converters, labelers, trimmers, blow molding machines and more.
See the Packaging Inspection Equipment page on this company's website.
Types of Packaging Inspection Equipment
Package Integrity Testing
Package Types:
Ampoule or Vial

Bottle or Jar

Cup, Bowl or Tub