Closures, Lids & Dispensing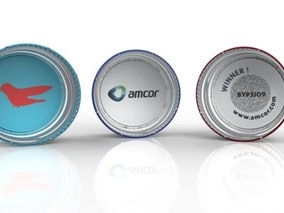 Amcor Flexibles supplies closures for a wide range of applications from aluminum screw caps and capsules for wine and spirits to threaded rib and flip-top plastic closures for pharmaceutical, beauty and personal care products. Featured materials include STELVIN® Original closures, offering various possibilities to decorate and customize wine bottles and support brand expression; Amcor's ShapeArt introduces a proprietary system for developing bespoke, dimensional and recyclable closures that demand attention on store shelves for exclusive wine and spirits brands.
See the Closures, Lids & Dispensing page on this company's website.
Types of Closures, Lids & Dispensing
Corks and Plugs
Threaded Closures
Features:
Composite

Metal

Plastic

Tamper-evident
Package Types:
Ampoule or Vial

Bottle or Jar