Packaging Inspection Equipment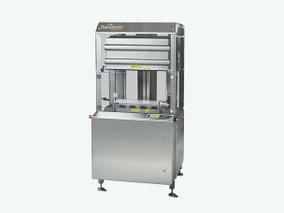 To help ensure that the various components of packaging systems – such as relief valves, closures, seams, and induction seals – are working to specifications, Ametek Mocon offers package testing instruments including headspace MAP Gas Analyzers, permeation analyzers, and package leak detectors. Vast line of analyzers check finished packages for leak, burst, creep, seal strength, and permeation characteristics to quantify the performance of packages and help packagers trend and compare production output over time. Featured products include the Dansensor® LeakMatic ll, a non-destructive automated leak tester that identifies leaky packages after they've left the packaging machine.
See the Packaging Inspection Equipment page on this company's website.
Types of Packaging Inspection Equipment
Package Integrity Testing
Features:
Automatic

Manual

Offline

Online

Pilot/lab

Semi-automatic