Food & Dry Ingredient Handling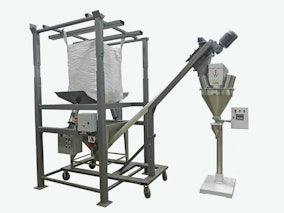 AMS Filling Systems offers a range of feeders for bulk dry products such as powders and ingredients that feed into hoppers and filling machines. The FA-800 is a flexible screw feeder that can convey both free flow and non-free flow products and is built for floor-level-to-fill hopper feeding. TFA-800 is a twin flexible screw feeder. Other models include the SH-100 sack hoist feeder and the A-800 horizontal auger feeder.
See the Food & Dry Ingredient Handling page on this company's website.
Types of Food & Dry Ingredient Handling