Packaging Inspection Equipment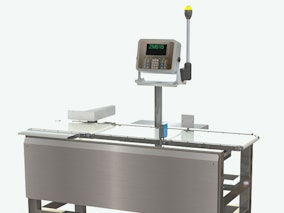 AP Dataweigh offers checkweighing solutions to ensure accurate and efficient weighing of cases in a variety of industries. The CW Case weigher provides a simple and economical way to conduct 100% product inspection. Built heavy duty and rugged, the CW Case weigher is ready for almost any environment. System handles a range of packages, from 1 lb. packages to 200 lb. cases. The HS High Speed Caseweigher incorporates the latest technology of high speed electronics and software-based control systems.
See the Packaging Inspection Equipment page on this company's website.
Types of Packaging Inspection Equipment
Features:
Automatic

Entry-level/budget models available

Semi-automatic