Controls, Software & Components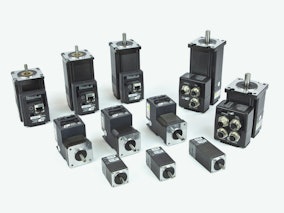 Applied Motion Products offers a full complement of stepper and servo drives, motors, controllers, gearheads, and power supplies to serve a diverse industrial and OEM customer base. Applied Motion Product's StepSERVO closed loop integrated motors with the Step-Servo Quick Tuner software and built-in Q Programmer are used in labeling, packaging, and food and beverage applications. StepSERVO integrated motors provide closed loop servo control of position, velocity and torque using high torque step motors, resulting in higher acceleration for faster machine cycle; motors also run cooler and quieter than open loop stepper systems.
See the Controls, Software & Components page on this company's website.
Types of Controls, Software & Components
Drives & Motion Controls
Instrumentation, Sensors & Actuators
Motors, Encoders & Gearboxes