Closures, Lids & Dispensing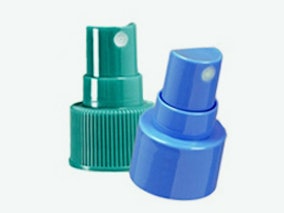 AptarGroup makes closures for the beauty, personal care, home and food and beverage industries. Diverse range of closures includes sprays, spray pumps and collars for fragrances and beauty products; inhalers, applicators and droppers for personal care products; dispensing, lotion pumps and foam pumps for personal care and home goods; valve actuators for a wide range of applications in food, home and personal products; directional and classic snap-top closures for food and beverage; unidose/bidose systems and pre-filled syringe components for pharmaceutical industry, and more.
See the Closures, Lids & Dispensing page on this company's website.
Types of Closures, Lids & Dispensing
Dispensing Closures
Lids
Lug Closures
Overcaps
Pumps & Spray Nozzles
Threaded Closures
Package Types:
Ampoule or Vial

Bottle or Jar