Ingredient & Product Handling Equipment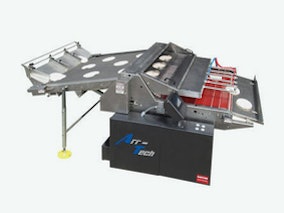 Arr-Tech is an original equipment manufacturer of counters and stackers used in food processing handling for products like tortillas, flatbread and pizza crust. Arr-Tech's counter/stackers are all equipped with air chute product positioning systems and speed/alignment gates designed for easy operator adjustments for product changeovers. Counters and stackers also feature an adjustable infeed system to accommodate all cooler discharge conveyors. Arr-Tech reports that with its variable speed drive technology, counters and stackers can improve product separation to achieve 99% stack count accuracy.
See the Ingredient & Product Handling Equipment page on this company's website.
Types of Ingredient & Product Handling Equipment
Processing Stackers/Destackers