Food & Dry Ingredient Handling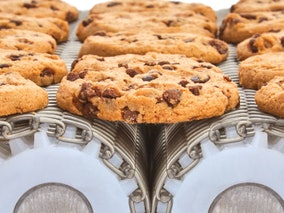 Ashworth makes conveyors and conveyor belting products for food processing lines, including Cleatrac® transfer belt system and the PosiDrive spiral system. Cleatrac minimizes damage of food products during processing through a guaranteed positive sprocket engagement that ensures precise product conveyance. The PosiDrive Spiral system from Ashworth allows product dwell time to be easily set using a simplified single speed control and is offered for various cage configurations, making it an ideal solution for new spiral systems. Designed for processing applications for both heavy and lightweight foods -- especially oily products -- it can be used for retrofitting existing proofing, cooling, and freezing spiral applications in the processing industry.
See the Food & Dry Ingredient Handling page on this company's website.
Types of Food & Dry Ingredient Handling
Processing Conveyors/Conveyance
Features:
Automatic

Dry process

Hygienic (low-moisture)

Semi-automatic

Washdown (wet)

Wet process