Product & Package Handling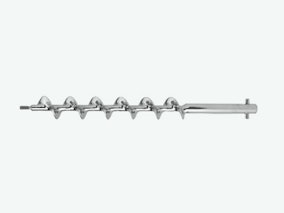 Auger Fabrication Inc. specializes in supplying new and replacement augers, conveyor screws, feeder screws, and flight material for powder and bulk solids material handling equipment. Its extensive product line includes vertical and horizontal augers. In addition, Auger Fabrication offers auger maintenance and repair services as well as custom auger design services. Customized auger options include plastic, brass or stainless, straight, self-feeding, conveying, tapered, overflight, single flights, double flights, dual agitation, and more.
See the Product & Package Handling page on this company's website.
Types of Product & Package Handling
Features:
Collating

Counting

Indexing

Inverting