Controls, Software & Components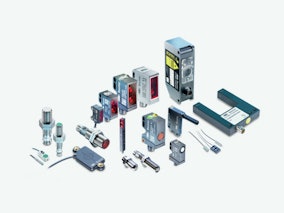 Baumer sensors are used in applications ranging from hygienic dairy processing to brewery and soft drink processing and packaging. Object detection sensors include light barriers, photoelectric sensors, label sensors and magnetic proximity sensors. Other equipment from Baumer includes distance measurement sensors, smart vision sensors, industrial camera-based inspection, code readers, counters and displays, inclination sensors, rotary encoders, process sensors, and more. Smart sensors can be tailored to specific jobs such as cleaning tanks/clean-in-place systems, heat exchangers, and inventory management of tanks and silos.
See the Controls, Software & Components page on this company's website.
Types of Controls, Software & Components
Instrumentation, Sensors & Actuators