Product & Package Handling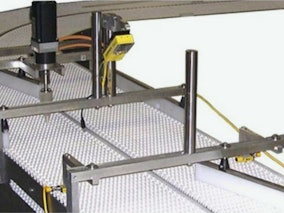 Benchmark supplies product laning conveyors, stacking machines, channeling equipment, and related single file product distribution equipment. The In-Line Stacker can be incorporated into new or existing horizontal wrappers. A series of flight chains, a lift ramp and a stacking plate are used to automatically build 2 high stacks of product while it travels along the wrapper infeed. The system is servo driven and can provide 1 or 2-high stacks with changeovers of less than 1 minute.
See the Product & Package Handling page on this company's website.
Types of Product & Package Handling
Lane Dividers, Merge & Transfers
Stacking Machines