Food Processing Equipment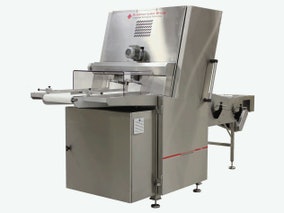 From small hand bagging machines for the craft baker through to a range of equipment designed for the world's largest bakeries, Bradman Lake can tailor unique solutions from cooler through to breadbasket, all from one supplier. Systems typically include product distribution, collation, slicing and 'slitting' options, high-speed bagging, and basket loading. We offer a comprehensive range of paddle action bread bagging machines and infeed systems to suit a wide variety of products. Machines are tailor-made to suit the customer's exact requirements.
See the Food Processing Equipment page on this company's website.
Types of Food Processing Equipment
Injectors & Vacuum Stuffers
Slicing, Dicing, Cutting & Shredding Equipment
Features:
Automatic

Dry process

Entry-level/budget models available

Hygienic (low-moisture)

IIoT ready

Manual

Pilot/lab

Semi-automatic

Washdown (wet)

Wet