Pre-made Bag Loading & Sealing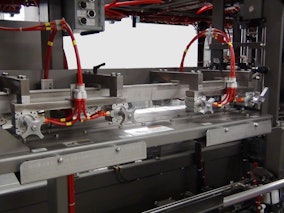 BW Flexible System supplies Thiele brand bag sealers such as the Thiele Integral Poly Sealer for pet food, animal feed, food, agriculture and other products, which reach speeds in excess of 150 feet/min. Sealer is integrated directly into either Thiele's OmniStar Bagger or UltraStar Bagger, helping customers seal poly bags or zipper top bags at speeds of over 30 bags per minute. Other products include the Thiele 4600 Aerosol Bag Closer and the Integral XJX PBOM Sealer.
See the Pre-made Bag Loading & Sealing page on this company's website.
Types of Pre-made Bag Loading & Sealing
Bag/Pouch Sealing Equipment