Food & Beverage Processing Equipment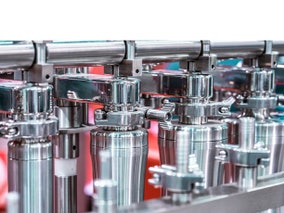 Capmatic engineers, designs and manufactures custom pistons, valves, nozzles and assemblies for liquid processing applications. Capmatic offers an extensive variety of material combinations depending on the application, product and function. Special acetal and polyvinyl assemblies are available to complement Capmatic's extensive range of cartridge and seal configurations, which can include materials such as PTFE or UHMW combined with Viton, Silicone, EPDM and others.
See the Food & Beverage Processing Equipment page on this company's website.
Types of Food & Beverage Processing Equipment
Pumps, Valves, Fittings & Piping
Features:
Automatic

CIP

Dry process

Semi-automatic

Wet