Controls, Software & Components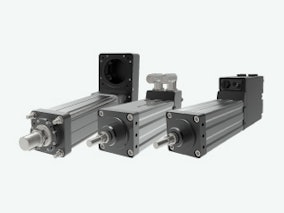 Exlar's fully integrated drive/motor/actuators have AC or DC powered servo drives, digital position controllers, brushless servo motors, and roller screw actuators in one elegant, compact, sealed package. These integrated motor/actuators have a servo motor and roller screw actuator with feedback, connectors, and wiring that can be configured to almost any brand of position controller for a plug-and-play, risk-free experience. With roller screw technology and flexibility features, electric actuators are available in many stroke lengths, rod ends, and case options, as well as motor and mounting alternatives.
See the Controls, Software & Components page on this company's website.
Types of Controls, Software & Components
Instrumentation, Sensors & Actuators