Food & Beverage Processing Equipment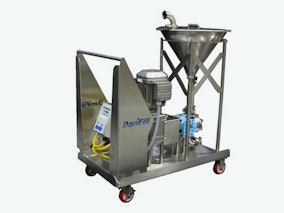 Specialists in dairy and ice cream machinery, DariFill offers a range of ice cream filling and pumping equipment. DariFill's ice cream cone fillers, such as the Gemini, can fill 220 cones/min. The Mercury Ball Top Cone System is an all servo-driven operation that coats ice cream cones at rates up to 25 drops/min. DariFill also offers pump carts featuring stainless steel sanitary construction and a small footprint, with custom flow rate and hopper capacities.
See the Food & Beverage Processing Equipment page on this company's website.
Types of Food & Beverage Processing Equipment
Coating, Enrobing, Seasoning & Decorating Machines
Depositors
Injectors & Vacuum Stuffers
Features:
Dairy 3A

Hygienic (low-moisture)

Semi-automatic

Skid-mounted

Washdown (wet)

Wet