Food & Beverage Processing Equipment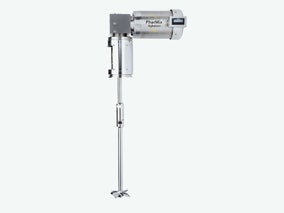 DCI supplies agitators and mixers for liquid or dry material processing, such as process mixing, continuous agitation, and pre-ingredient mixing and compounding. DCI's line of standalone PharMix mixers/agitators are designed for hygienic mixing in pharmaceutical applications. DCI will manufacture custom-engineered and designed agitators and mixers for any size, viscosity, agitation duty or service condition. DCI will also install 3A agitators that are CIP cleanable for the food and dairy industries. DCI also manufactures fermenters used in biotechnology applications as well as and related processing equipment and accessories.
See the Food & Beverage Processing Equipment page on this company's website.
Types of Food & Beverage Processing Equipment
Fermenters & Reactors
Food & Beverage Accessories & Components
Mixing & Blending Equipment