Food & Beverage Processing Equipment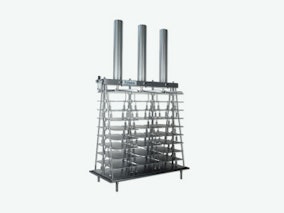 A Della Toffola Group member since 2011, Priamo Food Technologies manufactures dairy processing equipment and machinery for the processing of mature and fresh cheeses, yoghurt, and other milk products. The company's technologies are also widely applied in other processes in the food-processing, beverages, and other industries. Equipment line includes cheese presses and cheese salting systems, mixers and drainage trolleys for ricotta production and much more.
See the Food & Beverage Processing Equipment page on this company's website.
Types of Food & Beverage Processing Equipment
Mixing & Blending Equipment
Slicing, Dicing, Cutting & Shredding Equipment