Food Processing Equipment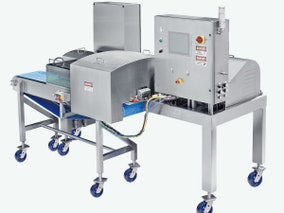 Industrial, hygienic Deville and FAM shredders, dicers and slicers are used in food processing applications such as cheese and meat. Cheese shredding and cutting equipment can produce cut profile combinations in one operation and are fully automatic with in-feed conveyors. USDA and Wisconsin DATCP accepted cutting systems are high capacity, handling up to 14,000 pounds or 350 40-pound cheese blocks per hour. Featured machines include the FS-40, which produces a variety of uniform clean-cut shreds, oval, crescent, full, "V" shreds flakes or grated from fine powder to 2″ (2 to 50mm).
See the Food Processing Equipment page on this company's website.
Types of Food Processing Equipment
Slicing, Dicing, Cutting & Shredding Equipment
Features:
Automatic

CIP

Hygienic (low-moisture)

Manual