Food & Dry Ingredient Handling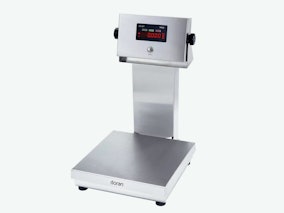 Doran Scales designs and fabricates a wide range of bench scales used in bulk weighing operations. The 550 Series SS Bench Scale This IP68 certified stainless-steel scale is completely sealed — with no openings for connectors — so it's dust tight, washdown safe, and can withstand wet environments. The long-life lithium battery provides 100 hours on a full charge and wireless charging eliminates the need for connectors that can get damaged. Three models handle up to 30-lb capacities.
See the Food & Dry Ingredient Handling page on this company's website.
Types of Food & Dry Ingredient Handling
Bulk Handling & Weighing Equipment