Case Packing Equipment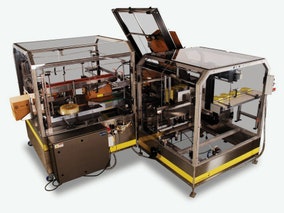 Econocorp offers manual, semi- and fully automatic case packers at speeds of up to 15 cpm. Econocorp's semi-automatic horizontal case packers, automatic carton packers and wraparound systems for cartons, trays and cases are designed to meet high quality standards. Machines are engineered with a focus on user-friendly functions that are simple to operate and provide cost-effective maintenance for clients.
See the Case Packing Equipment page on this company's website.
Types of Case Packing Equipment
Case or Tray Erect/Load/Seal (Integrated)
Case or Tray Erectors & Formers
Case or Tray Loaders
Case Sealers
Features:
Adhesive

Automatic

Corrugated tray

Horizontal/End/Side Load

Manual

Manual load

RSC-pre glued

Semi-automatic

Tape

Wraparound
Package Types:
Carton (Folding)