Food & Beverage Processing Equipment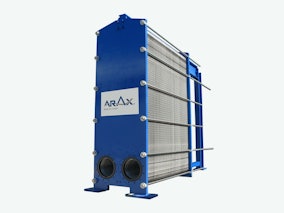 Specialists in fluid handling solutions, Edelfex distributes heat exchangers and related equipment from brands including ARAX, Kelvion, Steriflow, Vahterus and others. Featured products include the Free Flow series of plate heat exchangers from ARAX, particularly suited for products containing solids and pulp as well as for highly viscous products for applications in the sugar, paper, food and fruit juice industries. Edelfex also supplies dosing, mixing, pasteurization, sterilization, homogenization and cell rupture systems from a wide range of brands.
See the Food & Beverage Processing Equipment page on this company's website.
Types of Food & Beverage Processing Equipment
Depositors
Heat Exchangers
Mixing & Blending Equipment
Features:
Automatic

CIP

Semi-automatic

Skid-mounted

Washdown (wet)

Wet