Product & Package Handling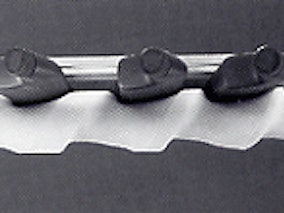 Ernst specializes in manufacturing timing screws and replacement parts for cleaners, fillers, cappers, labelers, and special helixes for the packaging industry. Ernst supplies timing screws in straight-root formats such as inverse/taper/infeed configurations, transfer systems for high speed container handling, dual-flight screw systems, multiple dwell designs, grouping designs for collated products and more. Ernst also designs custom timing screws such as Turn-A-Round screws, orienting, twisting, turning, and body and neck stabilizing designs and combining and dividing designs for unscrambling and merging operations.
See the Product & Package Handling page on this company's website.
Types of Product & Package Handling
Package Types:
Bottle or Jar

Can or Canister