Food & Beverage Processing Equipment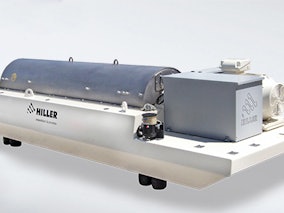 Ferrum's food centrifuges and Hiller brand decanters are engineered to meet the highest food safety standards. Other centrifuges from the Ferrum product line include pusher centrifuges for thickening and dosing as well as vertical centrifuges and horizontal scraper centrifuges. Potential applications for Hillger decanters include the production of naturally cloudy juices or juice concentrate, purées, smoothies, baby food, wine and edible oils.
See the Food & Beverage Processing Equipment page on this company's website.
Types of Food & Beverage Processing Equipment
Features:
Automatic

CIP

Semi-automatic