Packaging Inspection Equipment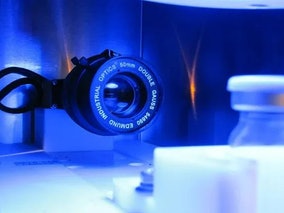 FP Developments offers engineering, design, manufacturing, and service, specialized in automation for inspection systems for the pharmaceutical industries. FP will engineer automated and semi-automated inspection machines that handle integrated weight verification, conveyor paced inspection, vial/ampoule and syringe inspection and more. FP Developments inspection systems are applicable for particulate, cosmetic, stopper, cap, and defective container inspection on a line.
See the Packaging Inspection Equipment page on this company's website.
Types of Packaging Inspection Equipment
Package Integrity Testing
Vision Inspection Systems
Package Types:
Ampoule or Vial

Bottle or Jar